Rush Limbaugh says he has been diagnosed with 'advanced' lung cancer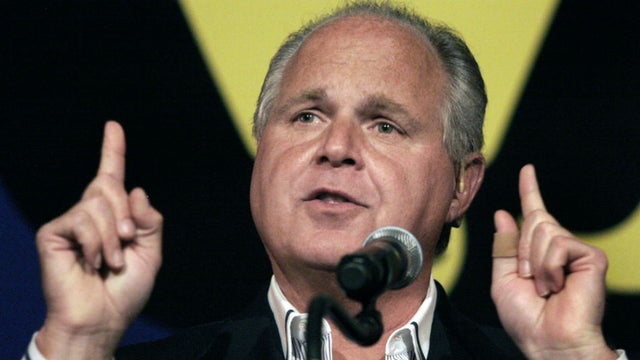 BREAKING: Rush Limbaugh, the conservative radio host and political commentator, announced on air that he's been diagnosed with advanced lung cancer. On his radio show Monday, Limbaugh, 69, also said that he would likely miss some time on the program while he undergoes treatment.
"Ladies and gentleman, this day has been one of the most difficult days in recent memory for me because I've known this moment was coming in the program today," Limbaugh began. "I'm sure you all know by now, I really don't like talking about myself, and I don't like making things about me other than in the usual satirical, joking way."
"So, I have to tell you something today that I wish I didn't have to tell you," he continued. "And it's, it's a struggle for me because I, I had to inform my staff earlier today. … I have been diagnosed with advanced lung cancer."
He signed off by revealing that he hopes to be back on Thursday and said, "Every day I'm not here, I'll be missing you and thinking about you."
Limbaugh, who has hosted his radio program for more than three decades, recently agreed to a new contract with Premiere Radio Networks. While the specific terms of the contract were not released, PRN acknowledged that it was a "long-term agreement." President Trump claimed that the deal was for four years at a rally last month.
Read the rest of the story at WashingtonExaminer.com